May 11th, 2022, C&D Clean Energy has announced the signing of a strategic partnership with Tongwei Solar to jointly drive business development in the field of solar module sales and marketing and supply chain service and operation.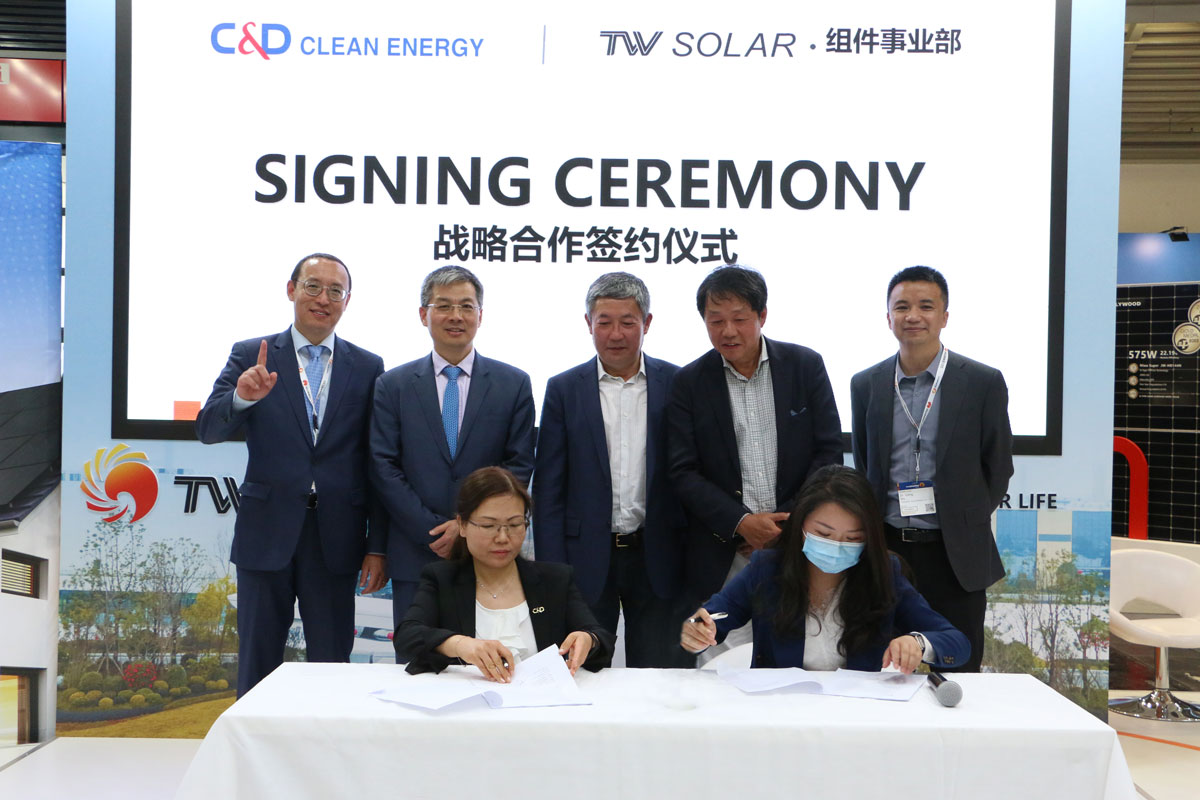 The two parties will bring together their mutual resources to maximize each other's benefits and increase visibility and market share of the Tongwei module brand in Europe and other global markets.
Tongwei's independently developed shingled modules will be the first product line to be promoted, incorporating the company's innovative shingled cell technology and industry-leading cell production process. Combining a uniform layout with an aesthetically pleasing appearance, the shingled module can provide customers with higher efficiency to ensure maximized capacity in limited space, the shingled technology guaranteeing product reliability and safety with no welding process involved.
Michael K. Lee, CEO of C&D Clean Energy, commented: "We are delighted to provide global supply chain services for Tongwei Solar. C&D Clean Energy aims to integrate its global resources to deliver added value to customers. Tapping into our expertise in supply chain and in-depth channel operation, we are planning to explore more opportunities for cooperation and promotion for both parties, while contributing to the green evolution of clean energy globally."